Unexpected nutritional values ​​of Tra and Basa oil
Pangasius (Pangasius hypophthalmus) and basa fish (Pangasius bocourti) is one of the fish species with high export value, which has been cultivated for a long time in the Mekong Delta provinces.
Natural nutrients that are available in tra and basa fish have been confirmed and there are many research projects on this topic. Pangasius hypophthalmus is currently cultivated in Vietnam, especially in the Mekong Delta.
Nutritional value in fat catfish, basa fish
Regarding the main ingredients, compared to the fat of chickens, pigs and some other terrestrial animals, Pangasius and basa fish are similar. However, in the fat components of catfish and basa fish, unsaturated fatty acids account for a high rate of nearly 80%.
Other animal fats with a high lipid content may cause some cardiovascular diseases. While basa and basa fat are less likely to contain saturated fatty acids and bad cholesterol, they are not only harmful but also good for health. Particularly for women when eating tra and basa fish, iron element in this aquatic species is easy to assimilate and absorb less fat, helping women have a slender body.
According to MSc. Nguyen Huynh Dinh Thuan, lecturer of Institute of Food Biotechnology – Ho Chi Minh City University of Industry: "Pangasius is very good for health, especially fish fat. Some studies show that catfish and basa fish have nutritional value no less than those of deep-sea fish. Besides, Pangasius fat is fully concentrated with natural nutrients such as Omega 3,6,9, EPA, DHA, Vitamins A, E and essential trace minerals for the body. Fish oil extracted from pangasius fat with a suitable technological process can retain most of the omega 3,6,9, vitamin A, vitamin E, and D compounds in fish fat.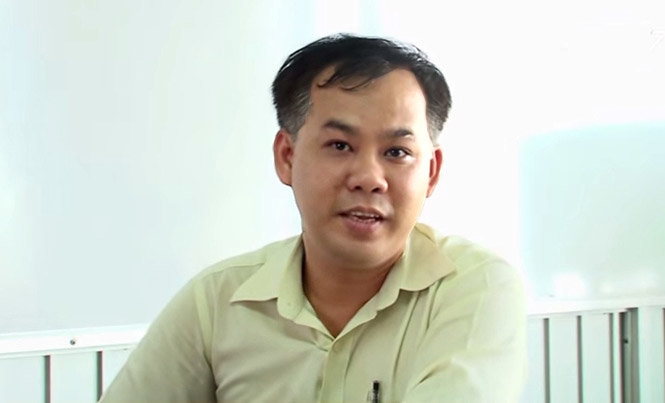 MSc. Nguyen Huynh Dinh Thuan – Lecturer of Institute of Food Biotechnology – HCMC Industrial University
Cooking oil extracted from fish fat
Previously, pangasius processing factories were always headache in solving a large amount of fish fat after processing fish. Solving this amount of fish fat always accounts for a big part of the operating costs of the business.
Nowadays, pangasius processing enterprises have used modern technologies into tra and basa fish processing line, including extracting oil from fish fat. The production of cooking oil from tra and basa fish not only provides consumers with healthy products but also contributes to reducing waste from pangasius processing plants; contribute to environmental protection and bring significant income to the society.
With modern processing technology, Tra and Basa fat cooking oil not only eliminates the fishy smell, but also contains nutritional value not inferior to other edible oils.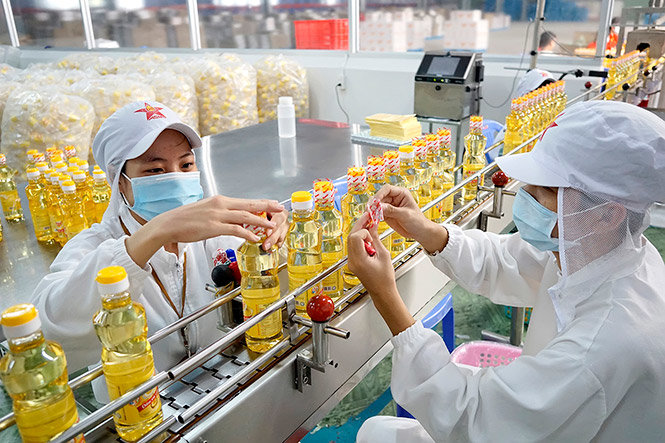 Ranee premium fish oil filling line
Recently, in the market of Vietnamese cooking oil, Ranee brand of fish oil products appeared. This is edible oil extracted from 100% pure fish oil, fully converging the natural nutrients in Pangasius fat such as Omega 3,6,9, EPA, DHA, Vitamins A, E and trace minerals essential for the body, suitable for daily food processing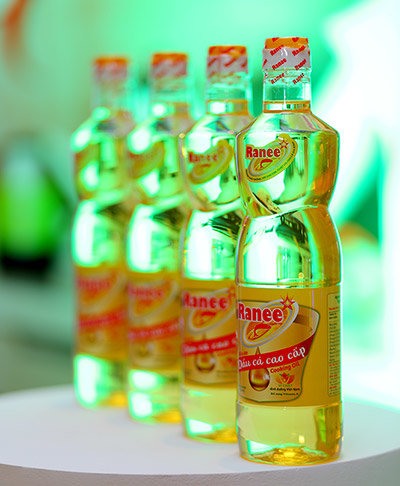 Ranee is a product of Sao Mai Group produced at Sao Mai premium fish oil refinery. Raw materials to supply the refined Ranee premium fish oil products comes from Multinational Investment & Development Joint Stock Company (member company of Sao Mai Group).
Currently, IDI has more than 135ha of water surface, providing over 5,000 tons of fish material per month for export fillet processing factory. IDI's tra and basa fillet products are available in over 150 countries and territories around the world because of their white flesh color, which tastes better than other catfish species.
Moreover, tra and basa fish are two species with high nutritional value because they are high in protein, low in fat, high in EPA and DHA, low in cholesterol. After fish meat is exported, fish fat will be put into a closed refining process, applying advanced science and technology, using physical extraction method to filter and deodorize with very modern production technology equipment. Great to produce the product line called Ranee.